Special Offer for Direct Booking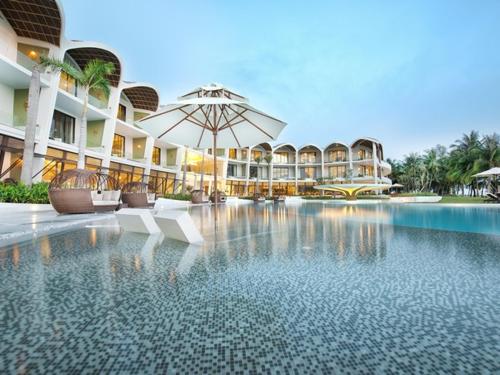 Benefits
Get 15% off for Accomodation on the public rate at direct website www.shellsresort.com
Get 20% off for Spa treatment at Waves Spa for booking between 10:00 - 16:00 except package
Get free cocktail at Flow restaurant from Tuesday to Sunday between 18:15 - 19:00.
Term & Condition
Booking from Jun 01st, 2018 to Oct 31st, 2018.

Apply for guest who book directly via mail

The resort reserves the right to add, remove or modify conditions on this privilege without prior notice. Other restrictions may apply
Cancellation or modification is restricted by rate condition
For further information or current promotion rate
Honeymoon Package
Be one of the nicest beaches on Phu Quoc Island under sunset, The Shells Resort & Spa Ganh Gio Beach is a good choice for your honeymoon, engagement and anniversary of your relationship or occasion. We offer the Honeymoon package to bring you to the paradise and make your trip as much as memorable in your life.
Price: VND 10,240,000/package.
Included benefits
:
Two-night accommodation of Luxury Villa Garden View, inclusive of buffet breakfast for 2 adults
One pool side - Set Menu candle light Dinner for 2 adults with a bottle of sparkling wine, book 24 hours in advance is required
60-minute Spa Treatment for 2 adults at Waves Spa, book 48 hours in advance is required to avoid fully booked
Other Benifit:
20% discount for any additional Spa treatments at Waves Spa for booking form 10:00 to 16:00, except package
Complimentary cocktail at Flow restaurant from Tuesday to Saturday at 18:15 to 19:00.
Complimentary round trip airport shuttle, pre-order 48 hours in advance is required
Complimentary honeymoon decoration in room as standard benefit
Complimentary Sauna, Steam bath & Fitness services at Waves Spa
Complimentary in-room tea & coffee and 2 bottles of mineral water per day.
Complimentary In-room welcomed fresh fruits
Complimentary Welcome drink , cold towels on arrival
Complimentary beach, 2 swimming pools and wifi access in whole resort
Surcharge
Surcharge VND 300,000nett/night upgrade to Luxury Villa Poolside
Surcharge VND 500,000nett/night upgrade to Premium Deluxe Ocean View
Surcharge VND 800,000nett/night upgrade to Luxury Suite Ocean View
Term & Condition
All rates are inclusive of 5% service charge and 10% VAT
Valid until 31st Oct 2018
Travel period: 01 Jun - 31 Oct 2018
This package is not combined with other promotions if any
This package is applied for 2 adults only
Pre-payment of 50% is required, non-refundable for any unused, cancellation or no-show
For reservation
Family Package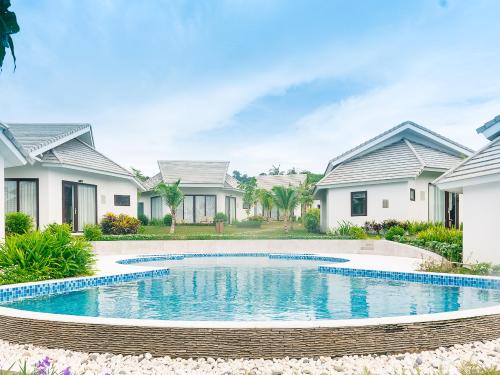 Treat your family well on Beach Summer- vacation; please do not hesitate to contact us at The Shells Resort & Spa Phu Quoc to book for your family holiday.
Price:
+ VND 12,872,000/package for Group 2 luxury Villa Private Pool
+ VND 24,432,000/package for Group 4 luxury Villa Private Pool
+ VND 29,540,000/package for Group 5 luxury Villa Private Pool
Included benefits
:
Two-night accommodation of Group Luxury Villa Private Pool, inclusive of buffet breakfast
One Set lunch or dinner (excluded drink) at Flow restaurant, book 24 hours in advance is required
Other Benifit:
20% discount for any additional Spa treatments at Waves Spa for booking form 10:00 to 16:00, except package
Complimentary cocktail at Flow restaurant from Tuesday to Saturday at 18:15 to 19:00.
Complimentary Sauna, Steam bath & Fitness services at Waves Spa
Complimentary in-room tea & coffee and 2 bottles of mineral water per day.
Complimentary In-room welcomed fresh fruits
Complimentary Welcome drink , cold towels on arrival
Complimentary beach, 2 swimming pools and wifi access in whole resort
Term & Condition
All rate is inclusive of 5% service charge and 10% VAT
Valid until 31st Oct 2018
Travel period: 1 Jun - 31 Oct 2018
This package is not combined with other promotions if any
Pre-payment of 50% is required, non-refundable for any unused, cancellation or no-show
For reservation
Wine & Cocktail Party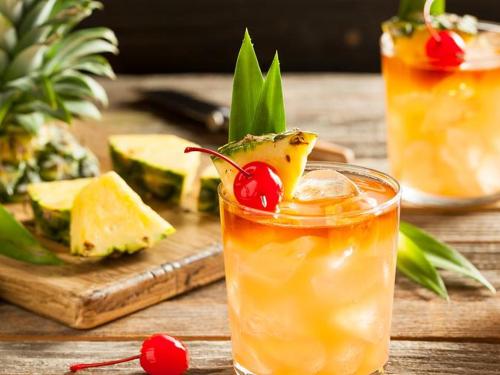 Drink as much as you can enjoy!
Free Cocktail from 18:15 to 19:00 every Tuesday to Sunday (Monday Off)
Wine Testing can be offered two or three times a week
All In-house Guests are invited
Please check with our F&B's staffs for detail
 
20% Off at Waves Spa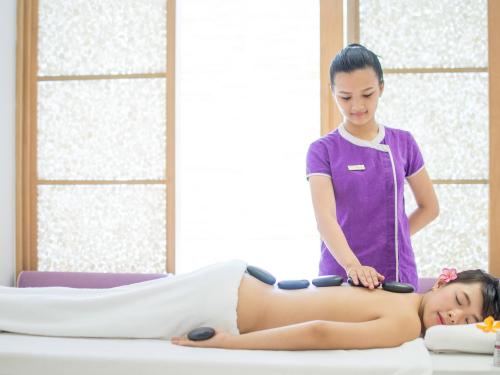 Treat your body well by massaging!
Discount 20% on Spa Menu (except package) from 10:00 to 16:00
Please check with our Spa's staffs for detail